Dr Andy Pendle
Andy started his working life in public transport in London but after appearing in a show at the Edinburgh festival, which The Scotsman newspaper declared "gives the Fringe a bad name", he decided his future lay in this direction and decamped to Dartington College of Arts where he spent four years studying theatre. After time spent devising and performing shows in the alternative and community theatre scene, he became a lecturer in Theatre Studies at the University of Ulster before discovering he had more fun (and made more money) as a street performer in York. He worked on the street juggling fire, escaping from strait jackets and telling ghost stories to York's visitors until he reached his early 40's.
Andy then developed an interest in counselling and psychotherapy and trained as a counsellor at York St John University. He arrived there as a student in 2000 and has yet to leave. As well as training postgraduate students to be counsellors, teaching undergraduates about counselling and mental health he is also a passionate advocate of coaching. He has an MSc in Coaching Psychology and has recently completed a doctorate on how coaches construct, compose and perform their coaching identities. He is published on theatre in the therapeutic encounter, adapting pluralistic practice for coaching and the experiences of mental health service users accessing coaching in a non-clinical setting.
 Karen Walsh
Karen works with leaders and management teams to support them in taking thriving and flying to the next level. Her focus is on mid-level managers, recognising their unique role in navigating strategic and operational pressures, to lead from the middle. She does this through coaching, team development and organisational development consulting.
Karen's coaching and facilitation creates spaces for people to think at a deeper level, to connect with what's important, to see the bigger picture, consider other perspectives, and to gain new insights into themselves and others. Which leads to new ways of being and the resolution of issues.
Karen brings 13 years experience of working in the NHS, 3 years in local government and 10 years in the private sector. Her approach to coaching and facilitation is also informed by organisational psychology, organisational development, NonViolent Communication and T.E.A.M.-CBT.
Auriel Majumdar
Auriel Majumdar is a Creative Coach, Supervisor, Educator and Consultant with more than 20 years' experience as manager, leader, strategist and change maker. In her coaching and mentoring, Auriel specialises in business, leadership and personal development in the creative and third sectors. Her coaching, mentoring, supervision and facilitation practice has a particular emphasis on the use of creative techniques to challenge individuals and groups to reflect on their experiences so they can continuously learn and develop. Auriel has a BSc. in Psychology from Durham University and a MSc. in Coaching and Mentoring from Sheffield Hallam University. She is an accredited Time to Think coach, a qualified Mental Health First Aider and has a Post Graduate Certificate in Teaching and Learning in Higher Education. Formerly Course Leader for the Masters in Coaching and Mentoring Programme at Sheffield Hallam University, Auriel is a Fellow of the Higher Education Academy and is a tutor on a number of online Masters in Coaching and Mentoring programmes. She is an EMCC accredited Master Practitioner Coach and Coach Supervisor practising within the EMCC's Code of Ethics. She is currently Vice Chair of Site Gallery in Sheffield.
Pete Fox
Pete Fox is a consultant working to promote better leadership, teamwork. Health and wellbeing in the workplace. With a career spanning nearly forty years nursing in the NHS, culminating in senior management roles in Accident and Emergency services, Occupational Health and Quality Improvement, Pete is experienced in environments requiring skills in care, leadership and management.
Pete is an Associate leadership coach in an Employee Assistance Team at the RUH in Bath, and as part of this role he facilitates Mental Health Awareness workshops for managers. He is an experienced evidence-based researcher and believes that, business leaders can significantly improve the mental health within their teams. Effective leadership and management will bring about better mental health and wellbeing; reduce sickness and increased performance in the workplace. Thriving at Work: The Independent Review of Mental Health and Employers 2017, suggests15% of people at work have symptoms of an existing mental health condition.
Pete is a Registered Nurse, has a Masters Certificate in Public Health and is accredited by the Royal College of Nursing to deliver a clinical leadership programme across a health community. He has also received specialist training to lead services through completing NHS South West Leadership Fellowship Programme. Pete practices and enables other leaders in 'Compassionate Leadership' to maximise the potential of self, for employees. "Compassion can often be thought of as 'fluffy' and not of relevance to business performance. Much of the research around compassion suggests otherwise".
Helen Sieroda
Helen is founder and director of Wise Goose School of Coaching delivering Association for Coaching Accredited Award and Advanced Diploma in Coaching as well as Institute of Leadership & Management endorsed training programmes. She is also a partner of GameShift, a Financial Times ranked leading management consultancy, working across the full range of strategic and leadership development challenges with clients.
Working with individuals and organisations as coach, trainer and facilitator, she is interested in developing purposeful, meaningful work and holds conventional personal, performance and executive coaching approaches in a wider context – transforming the way we see ourselves and our place in the world, contributing to human flourishing and building a better world. Helen sees this as a 'pro-business pro-future' vision of coaching as a 'noble' profession. She has a refined ethical sense and helps leaders consider options and develop strategies when making complex decisions, particularly those involving dilemmas and values conflicts.
Helen brings significant psychological expertise and emotional intelligence to her work. For more than 20 years she was a U.K. Council for Psychotherapy registered psychotherapist and was a trainer and supervisor of psychotherapists until 2015. She has been coaching and mentoring at senior levels for over 25 years in Sweden and the UK and works at a range of levels, in government, public, private and charitable sectors. She has over 20 years' experience in supervision and delivering quality assurance for training and coaching programmes. Helen holds an MSc (Distinction) in Responsibility in Business Practice from University of Bath and is a fellow of the RSA.

Kate Taylor Hewett
Kate Taylor Hewett
Kate has led a portfolio career, lived in an assortment of countries, and enjoys engaging with a kaleidoscope of human thinking, beliefs, emotions and behaviours through the eyes, words and hearts of her coaching clients. She has worked with CEOs, social entrepreneurs, senior healthcare leaders, small company boards, ethical businesses and individuals at career and personal crossroads. Passionate about good leadership and a champion of compassionate, humane systems, she has designed and delivered many leadership development programmes, coaching and communication skills programmes and retreats over the past 18 years, always with the aim of uplifting, cultivating insight and shifting the perspective and habits of everyone involved.
Kate is an Accredited EMCC Senior Practitioner and Analytic-Network Coach who holds a PGDip in Coaching and Mentoring from Sheffield Business School. Alongside her private coaching and consultancy practice she works part-time as a Coaching Lead and Organisational Development Manager in the NHS.
She is lucky enough to currently live in the astoundingly beautiful Dartmoor National Park with her husband, an artist and musician, and two somewhat disobedient dogs.
Jules Helens
Jules Hellens works as a woman's Wellbeing Life Coach focusing on health, happiness and the menopause journey.
Jules worked as a Registered General Nurse (RGN) for over 27 years at the Bristol Royal Infirmary. She has since retrained as a Wellbeing Life Coach and now works as an accredited foundation coach (accredited with Association for Coaching). Further training and specialist interests include positive psychology and cognitive behavioural therapy.
Jules helps women to create positive long-lasting changes, so they can live and embrace a healthier, happier life. She achieves this by guiding, supporting and motivating women through a bespoke step-by-step programme of self-discovery and goal-focused solutions.
For further information please go over to the website for Wellbeing Life Coaching with Jules wellbeinglife.co.uk
Catrin MacDonnell
An entrepreneur at heart, Catrin enjoys questioning the status quo and encouraging others to see things from a different perspective. She uses her study of resilience and positive psychology in her coaching as well as bringing a creative, innovative approach. She has worked with business start ups and fast growth companies with their founders and CEOs, listening with fascination about their journeys. More recently her work has been with larger organisations both private and public sector, supporting senior managers and leaders who appreciate space to explore different ways of thinking and working especially where better communication and more commercial awareness is needed. She also designs and delivers original, thought provoking workshops challenging participants to think more deeply about management skills, behaviours and attitudes. She has delivered masterclasses for Academi Wales, the Welsh Government's training provider for all public sector managers and leaders as well as management and resilience training for UK government, private businesses and charities.

Catrin MacDonnell Coaching 07785 996917
Geoffrey Pye
The majority of Geoff's career has been in human resources in large corporate organisations operating across the full range of H.R. disciplines. He developed a deep interest in people development and on leaving corporate life worked as an independent consultant specialising in coaching and counselling. He has now retired but maintains his interest in coaching through the Critical Coaching Group (CCG) and the occasional pro bono coaching session mainly in the field of career counselling.
He appreciates the intellectual stimulus the CCG meetings provide and enjoys the open, honest way members discuss and probe the topics raised.
Dr Christine Eastman

Dr Christine Eastman is currently a senior lecturer at Middlesex University's School of Business. Prior to this, she worked as the Director of Applied Professional Practice and as a literature lecturer with a special interest in nineteenth-century American literature at the University of Kent, both on the Canterbury and Medway campuses. She has over thirty years' experience in education which include developing and running the Applied Professional Practice programme at the University of Kent, facilitating a comprehensive study skills programme at the University of Sussex, offering literature classes for the WEA in East Sussex and for MIND in London. More recently she has worked with corporate client groups from the Halifax plc, Nationwide US, SAP, Sonymobile, and ToshibaTEC.
She has been an adviser on the Doctorate in Professional Studies as well as conducted workshops on writing and criticality for doctoral students. For the past three years Christine has been a programme leader for the MSc Professional Practice in Leading Sales Transformation and for the Nationwide Coaching MA.
She holds a post-graduate coaching certificate from Nottingham University and has a book on coaching Coaching for Professional Development: using literature to support success coming out with Routledge in June 2018. Her current book Improving Workplace Learning by Teaching Literature(Springer, 2016) details how she endeavours to support professional practice students, both at postgraduate and doctoral level, to express themselves in a personal way with verve and vigour
Daniel Doherty
Dr Daniel Doherty has 30 years experience of strategy consulting and executive coaching to blue-chip corporations across a wide diversity of countries and cultures. He has a powerful track record in innovating strategy and people development processes designed to ensure the human side of organisation is aligned with business purpose. He has travelled widely with his work, and coached many people along the way. He has worked in Higher Education settings for the past twelve years, both as an educator, module leader and as programme director. He maintains his independent coaching practice at www.dialogue-exchange.com
A practicing and EMCC qualified Master level coach, he is also a Fellow of the CIPD. For the past thirteen years he has founded and then led the acclaimed Critical Coaching Group (CCG). Most recently he has worked with clients in financial services; in building design practice in Dubai; In Higher Education at the highest level in UK; in central government at executive level; in sports coaching and management; and most recently working with Judy Ravenscroft and Louise Hardy of the CCG on a Leadership Programme for junior hospital doctors.
See www.dialogue-exchange.com for full details
Jen Gash
Sky Landscape Artist of the Year and coaching creativity facilitator.
Professor Bob Garvey
Bob Garvey is obsessed with coaching and mentoring in all their forms. He is an experienced coach/mentor working with, for example, musicians, HR Managers, small business owners, young people, academics and executives.
Bob has great experience in a whole range of different types of organisations. These include large and small businesses, the public and private sector, voluntary organisation and NGOs. He has worked in many different industries including financial services, manufacturing, scientific, creative arts, education and health. Bob subscribes to the 'repertoire' approach to mentoring and coaching. He is in demand internationally as a keynote conference speaker.
Bob has a PhD from the University of Durham in the UK. He is a Fellow of the Royal Society of Arts and has published many books and papers on the practice of coaching and mentoring. He is a founding member of the European Mentoring and Coaching Council (EMCC) and Honorary President of Coaching York. In 2014, the EMCC presented him with the Mentor award for services to mentoring and also in 2014, he received a life time achievement award for contributions to mentoring.
Keri Phillips
Edit imageUpload an image file, pick one from your media library, or add one with a URL.UploadMedia LibraryInsert from URLCancel
has enjoyed exploring and writing about organisational dynamics and relationships for several decades. Recently he has had a particular interest in the rapidly evolving roles of the coach and coaching supervisor as agents of organisational change. As part of this he has examined feelings such as betrayal, anger, vulnerability and envy. His early background in training as a transactional analyst proved invaluable.
Monika Kostera
Monika is Professor Ordinaria and Chair of Management at the Jagiellonian University in Kraków, Poland and Linnaeus University, Sweden. She holds two titular professorships awarded by the republic of Poland: in economics and the humanities. She has also been professor and chair at Durham University, UK. She has authored and edited over 40 books in Polish and English, including her last book, Management in a Liquid Modern World with Zygmunt Bauman, Irena Bauman and Jerzy Kociatkiewicz (Polity), as well as and a number of articles published in journals including Organization Studies, Journal of Organizational Behavior Management and British Journal of Management. Her current research interests include organizational imagination, disalienated work, ethnography and critical organization studies. She has published two collections of poems in English with Erbacce Press and her Polish poetry collection is currently in press with Oficynka.
Philip Crocker
Philip's purpose is to encourage and facilitate useful behavioural change: realising potential for individuals, their teams and the wider organisation. He believes successful personal and business development are based on having the right conversations with the right people at the right time – conversations aligned with desired strategic outcomes. Outcomes underpinned by sound internal and external relationships that generate effective leadership in competitive and creative work environments. He works with senior leaders and also those in transition from 'technical expert/specialist', all of whom are now responsible for 'growing the business' – relationships with clients, colleagues, innovation in new business opportunities – building high performing teams, working across silos – growth which enhances capability, capacity and influence.
Business Experience
Broad hands on experience – Commercial and Public Sector – as client and service provider. Initial corporate career in Banking – HSBC London, Paris, Singapore. Affinity Marketing Services consultancy – founded 2000 – regulated market sector – exited 2013. Business Development Consulting – current founded 2000 – strategic planning, leadership, executive coaching 1:1 and teams, business development for the non- specialist. Developing coaching and mentoring programme with Ministry Development Officer Diocese of Canterbury. Divisional MD of successful FM services London based plc – P&L responsibility, operations, business development and innovation. (1000 + employees). Sold to International Services co. 1991. Co-founded specialist FM property services co. in Financial and Professional Services Sector – sold to competitor 1999.
Personal Philosophy
Most motivated by realising potential for individuals and teams – with integrity (wholeness), everything belongs – context and desired outcome are key. 'Busyness is an all-round killer!'
Louise Hardy
Louise usually considers herself to be an interloper at the CCG meetings. An experienced leadership development professional, she works half the week for the University of Plymouth Faculty of Medicine where she is Programme Lead for a highly successful MSc in Healthcare Management, Leadership and Innovation. The remainder of the week is spent in leadership consultancy, ranging from team and board development, leadership training and mentor training. She enjoys the challenge of facilitation, particularly where a team or organisation has knotty and intractable problems on offer. She loves mentoring and in particular the longevity of it. Why an interloper? For years she has avoided calling herself a coach, not having done any 'formal' training. She prefers instead to describe herself using a range of interesting metaphors which avoid the C word but which offer the same positive intentions of the coach.
Mick Sital-Singh
Mick's primary skill–set and motivations lay in developing senior and middle level leader-managers, identifying and strengthening their skills in leadership, teamwork, and general management. This has included working with a number of Senior Management Teams and Boards, and advising organisations on how to develop key staff to achieve their organisational objectives.
Mick has worked with a variety of leader-managers from the private, public, health, education, and charities sector to develop their leadership, facilitation, coaching, inter-personal, team leading and people management skills.
Mick is a skilled and experienced coach- mentor, consultant, facilitator, and mediator, and has coached leaders from across the sectors in one-off sessions right through to maintaining the coaching relationship over several years.
Adding to his many years of experience in the field, Mick gained an MSc in Coaching and Mentoring from Sheffied Business School in 2018, and is accredited by the EMCC as a Senior Practitioner Executive Coach.
Coaching approach
Mick adopts a blend of directive and non-directive coaching and would describe himself as a Development Coach with a leaning towards Gestalt but will operate as appropriate to the client and organisational needs. Mick favours a holistic approach, taking into account a person's whole life even though the focus is on job performance. To do so, Mick employs a range of psychometric tools to promote greater self awareness in the client so that self management and motivation can be enhanced.
Jo Beckett
Jo is a qualified ILM level 7 Executive coach and has over 25 years' experience in leadership and management roles, growing organisations and developing income streams.

She began her career in media working for ITV, Channel 4 and the Capital Radio group. For the past decade, she has worked in the education and charity sectors. As CEO for the Institute of Development Professionals in Education (IDPE), a charity and professional membership organisation specialising in engagement and professional fundraising in schools, Jo leads IDPE's partnership and income generation strategy and has turned the charity around from deficit to profit. Alongside her role, at IDPE, sh coaches CEO's, Head Teachers, Directors and Managers in the education, not for profit and public sectors.

As a leader, Executive coaching has helped her to overcome many challenges from managing the financial pressures of a relatively small charity, to finding ways to be more strategic to overcoming hard-wired limiting beliefs. Personally, coaching has helped her to move out of her comfort zone, to develop her life vision and live more fully with intention.
Her approach to coaching is based on positive psychology. She combine walking, using objects and drawing within her coaching practice to elicit 'whole mind thinking and whole being awareness' as she finds that this opens up different perspectives and new possibilities for clients.
She has worked and lived in London, the United States and Australia and is based in Bath and Devon.


Ros Hitchen
An experienced leadership coach and facilitator, Ros draws on over 25 years of business experience in leadership, organisation and talent development as well as project, programme, change management and consultancy. Her experience spans from the large multi national, IBM, to small entrepreneurial businesses. Currently she is working in Learning and Development at the University of Bristol where she runs leadershipprogrammes, workshops and peer learning communities supporting both professional services and academic staff to develop their skills and potential.
"Ros was a breath of fresh air to our organisation, challenging our conventional thinking and coaching senior managers to approach specific challenges in new and unfamiliar ways.
Her main interests are challenging people to see things from a broader or different perspective. She enjoys the challenge and new insights she gains as part of the CCG.

My name is Nickie Jakeman. I've been a doctor for 26 years, mostly working as a consultant in Accident and Emergency with a 6 year stint as clinical lead, stepping down last year. I've currently got various work roles across the local healthcare system. I've been mentoring and coaching informally for about 10 years and very recently accredited with the European Mentoring and Coaching Council. Perhaps just as importantly I'm a wife and parent with 2 older teenage children. I've recently become interested in forest gardening, a form of permaculture. I love the systemic thinking that goes with this form of food growing, and I'm leading on the development of a forest garden for staff well-being at my local hospital as well as revamping my own garden! In my spare time I play in a jazz band and take time to go on long walks in nature, both of which I find very helpful for my well-being.
Andrea Young
I have recently retired after 43 years in the NHS. The last seven as Chief Executive at North Bristol NHS Trust. I have worked at CEO and Board level for over 20 years and am passionate about creating positive working environments that people can thrive and be their best. I have experience across the range of NHS settings, Primary Care, public health, acute and community care and in different locations, including North East London, Oxfordshire, South Central and most recently in the South West.
I have reaped significant benefits from mentoring and coaching throughout my career and undertook ILM Level 7 coaching certificate in 2012 and achieved Practitioner level accreditation in mentoring from the European Mentoring and Coaching Council in March 2021.
As part of creating a new life, which I hope to be equally rewarding I am actively mentoring, have moved to Oxford, and am a governing board member at the University of West of England, where I received an honorary doctorate in Law in 2019 for services to the community.
I'm a qualified nurse, midwife with a degree in Social Sciences and Masters in Public Law. Yoga and walking are important to me, I love cooking and reading, almost anything.
Professor Chris Mabey

I am emeritus professor at Middlesex University Business School, London and a Chartered Psychologist. I have held a career-long interest in developing leaders. First as a student counsellor for a Christian charity, then as an occupational psychologist with British Telecom and then in management training for Rank Xerox plc. More recently I have taught and researched at 4 business schools in the UK and consulted and coached in a range of public and private sector organizations. With April, my wife, we have been involved in local church and community leadership for most of our married lives. We have four delightful daughters with children of their own. Family, an open home and hospitality are core values for us.
Martin Vogel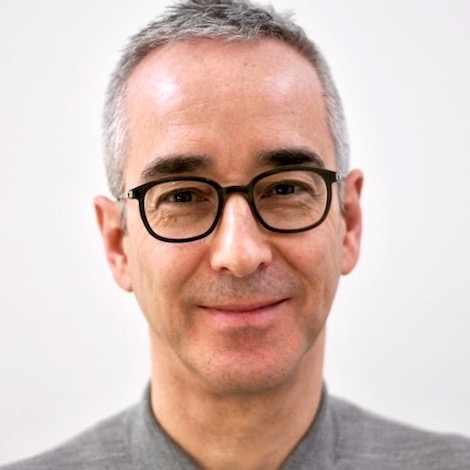 Martin works with leaders and coaches who are exploring how to make a positive impact in these turbulent times. He provides reflective space in which to bring self-knowledge and ecosystemic perspectives to complex challenges. It's a space in which to unknow old certainties, to cultivate self-compassion in the face of difficulty and to allow freshness and creativity to emerge.Martin's approach draws on enquiry skills honed in journalism, coaching and strategy development and a career-long interest in the role of organisations in society. He spent the first half of his career in BBC News where he also initially trained as a coach. He left in 2007 to launch his practice as a counter-consultant, supporting and challenging leaders in media and higher education institutions. He offers one-to-one and group supervision to coaches. With Hetty Einzig, he has developed ecosystems supervision which encourages an integration of one's identity as practitioner and citizen.Martin gained his Masters in coaching from Oxford Brookes University and trained as a supervisor with the Coaching Supervision Academy. He writes about coaching and leading at Vogel Wakefield and explores ideas around unknowing at The Unknowing Project.
Dr Alexandra Morgan
After a 25 year career in training and coaching, Alex is now Programme Leader for the Post Graduate Certificate in Professional Coaching at De Montfort University and a member of the Association for Coaching's UK team. Her private coaching practice focuses on international teams and she has recently completed a Professional Doctorate at Middlesex University looking at linguistic and cultural inclusion in international teams. As a coach educator, Alex is keen to maintain a loving yet questioning eye on the coaching industry to ensure future coaches take a critical view of their own practice and contribution, and engage in important debate about who and what coaches are.
Christine Oram
I am in awe of what happens when we spend 1:1 time truly connecting with someone; the visible and surprising changes that can occur even after an hour together. My ambition is to continually evolve, deepen and mature my ability to bring compassion to the corporate world.
I began my career in Finance in a Global Blue Chip, over time I morphed into Leadership and Organisation Development. Over even more time, I morphed into running a micro-consultancy with my husband. With the explosion of on-line meetings, I find I am once again working globally, mostly coaching. I feel supremely privileged to be the conduit for such fundamental change for individuals and the people around them.
Apart from Finance qualifications, I have an MSc in Organisational Behaviour, ILM Level 7 certificate in Executive Coaching and Mentoring, Advanced Certificate in Executive Coaching from UWE and training in Clean Facilitation from the Soul Based Coaching Academy.
I live in rural Cambridgeshire, where my husband and I are becoming accustomed to being dwarfed by our teenage sons. Due to our late collie 'playing' with the neighbour's springer, we have a very scruffy sprollie who is endlessly entertaining
Mary Hughes
Pippa Warin
Pippa worked for Arts Council England until a couple of years ago , supporting artists of all kinds on ways of making creative ideas real and lasting . She specialises in literature development, working with organisations such as Literature Works , The Lit Platform, Ways with Words and Independent bookshops. One of her earliest projects was producing stories and poems written by women living in refuges in London. More latterly she was the instigator and partnership builder for the successful bid for Exeter to become a UNESCO City of Literature – awarded in Nov 2019 . She enjoys reviewing and mentoring writers and supporting writer events . She is interested in fictional autobiography and perseveres with her own writing in short story / essay form . She is keen on encouraging readership as well as working with creative writers . She has a mentoring and coaching practice , with an emphasis on creative ways of working together.
Julia Forster
Julia is a published novelist, prize-winning poet and non-fiction author who is based in mid-Wales. Her background is publishing and she has worked in writer development for many years. As well as coaching, she works freelance for The Literary Consultancy as a reader and mentor and as co-director of the 'Being A Writer' programme which she co-devised with Aki Schilz. In 2022 she is facilitating Write Club Plus to help writers sustain their creative practice throughout the year.
Freelance PR for independent presses and literary festivals has seen Julia recently work for BBC Contains Strong Language, Writing West Midlands, Nine Arches Press, Little Toller and Honno Welsh Women's Press. She also runs careers workshops and facilitates retreats for authors across the UK. A keen environmentalist, she sat on the committee for the Schumacher Society for nearly a decade and until 2018, Julia was on the Literature Wales bursary panel, where she helped to award bursaries to both emerging and established writers. In 2021, she was awarded a Diploma in Spiritual Development from the Brenda Davies UK School and she is a qualified Analytic-Network Systems Coach. In 2023 she will launch in-person writing retreats and writer-in-residencies from her low-carbon American-style writers' cabin which is currently being constructed out of larch felled from woodland opposite her house. www.julia-forster.com
Russ LewisI
'm on a mission to improve the way we work. Work should be a source of pride, satisfaction, and creativity. Mine is, and I want the same for everyone.
I'm an engineer, problem-solver, and techie. My talent is understanding what the business needs to hear and get from us, even if they don't! Hint, you can't solve a problem you don't really understand, so communication, collaboration, and co-creation are critical.My coaching approach is similar. We'll collaborate to understand the problem together, then design the solution together. I'll help with perspective and challenge where appropriate, yet mostly you'll notice my empathy: I'll listen to you, support you, and believe in your ability to realise your goals.
Hetty Einzig
Hetty brings 25 years of psychology and executive coaching experience to global leadership development. A best-selling author, Hetty's career has spanned the arts, journalism, media, health and policy development in the private, public and voluntary sectors. She designs and delivers leader-coach and global culture change programmes. Key focuses are women's leadership, transpersonal coaching and regenerative approaches for contribution. She works ecosystemically and holistically founded on transpersonal psychology and informed by psychoanalysis and embodiment approaches. einzig@hettyeinzig.co.uk hettyeinzig.com
Sarah Smith
Sarah is an experienced leadership coach, consultant and researcher. With over 20 years' experience in developing individuals and teams, including executive and c-suite levels. Sarah works with a wide variety of organisations and coaching clients across a range of sectors. Prior to establishing her own coaching and consultancy practice Sarah was Deputy Head of Professional Development at Cranfield University where she held responsibility for management and leadership development across the university. Sarah continues to work with Cranfield as a visiting lecturer. She has designed and led international executive education and corporate programmes, taught at post-graduate and under-graduate levels and presented at international conferences. Her research focuses on the psychology of wisdom and she is currently engaged in doctoral research into this area at The University of Lincoln. This informs her approach; she brings a philosophical and deeply relational way of understanding the challenges of being human into her work with her clients.'
Adrienne Rosen
Adrienne is an experienced executive coach, facilitator, trainer, assessor, HR Director, and organisation development specialist. Her clients range from 'C' suite executives and Managing Partners through to senior leaders supporting both individual leadership and organisational development. Her specialism is supporting leaders, and teams through periods of transition and change to accelerate careers and enhance effectiveness at work.
Her approach is informed by over 20 years consulting experience in the areas of leadership development, talent management, assessment and change both in its effect on organisations and individuals. She is currently working part time as HR Director for a care homes group of companies and before that was the lead designer for a country CEO programme, led large talent identification and development programmes working with senior management, directors and emerging talent in both the private and public sectors and has been actively involved in researching senior leadership success, openness to feedback and high performing teams.
Leslie Goldenberg
Leslie is a coach specializing in leadership transitions. Over the past several years, her work has increasingly come to address the unconscious at work in organizational life. Leslie earned her M.A. from UCLA and B.A. from UC Berkeley and is currently a student at the Lacanian School of Psychoanalysis of San Francisco. She is an Analytic Network Coach, holds a PCC credential from the International Coach Federation, and a Master Coach certification from the Hudson Institute of Coaching. She is also an award-winning ceramic artist. A mom of three nearly grown kids, Leslie lives in Los Angeles with her husband of 32 years. In Leslie's approach, versatility is as essential to coaching as it is to leadership. I blend business acumen, adult development theory, systems thinking, team dynamics, mind-body awareness, and an interest in the unconscious. Uncovering knowledge and ideas we don't know we know, and beliefs and assumptions we don't know we have, offers a way to get beneath the surface of the organizational politics, interpersonal conflicts, and self-limiting patterns that shape our experience. Play is integral to my approach. Word play, role play, and drawing can offer fruitful avenues of insight. Dreams can also be a resource for discerning a truth and a desire of which you have been unconscious.
Dr Roger Bretherton
Dr Roger Bretherton is Associate Professor in the School of Psychology, at the University of Lincoln. He is a UK accredited Clinical Psychologist, an Associate Fellow of the British Psychological Society and a Senior Fellow of the Higher Education Academy. He is the director of Character Lab Lincoln, which conducts training, consultancy and research on character strengths interventions. His research team is currently investigating the benefits of humility in leaders, the role of mindfulness in character development, a strengths-based approach to pro-environmental behaviours, the role of wisdom in business leadership, and character strengths in entrepreneurs. He has authored two books, and dozens of articles and book chapters, and is a reviewer for several leading academic journals in applied psychology. He delivers coaching, training and keynotes across a broad range of public and private sector organization.